SS - Creative Bastard Diaries !! ft. Sid
awesome bro keep continoue amd give update bro
12-05-2018, 06:41 PM (This post was last modified: 12-05-2018, 06:42 PM by sluttysunny.)
Kareena Kapoor Khan woman of the decade- Hot bombshell and one lusty whore by nature.
Married Saif for super luxury life but something's don't change.
Her craving for new meat, be it from the industry or outside, she always had an eye open for it.
Recently Saif appointed a bodyguard for her, big huge black nigro from USA !
He had a great career record and guarded likes of most famous and hottest celebs in Hollywood.
Mr. Nawab Saif made sure he is the right and experienced bodyguard for his begum Kareena.
On the other hand Kareena was more then amused to have such hunk by her side.
12-05-2018, 06:44 PM (This post was last modified: 12-05-2018, 06:44 PM by sluttysunny.)
Clearly both Kareena and Saif had different perspective when it came to Guarding
She was more then happy to let this nigro guard her body, in some what extreme manner.
Wherever Kareena use to go, this hunk was behind her following her.
She clearly liked it, as a hot black nigro walking behind her sexy body.
All she use to think about was how to get this long black dick in her asap.
12-05-2018, 06:46 PM (This post was last modified: 12-05-2018, 06:46 PM by sluttysunny.)
Fortunately, that time came.
Saif was all set to shoot second part of his upcoming movie and had to travel abroad for the shoot.
That was the opening she needed. Accompanied Saif to the Airport with her Bodyguard.
Gave a see off kiss to Saif at the airport, sat back in his car, with Bodyguard sitting in front.
Kareena – Driver, ghar nai .. mere Farmhouse le lo.
Driver – But madam ?
Kareena – do as I say , you know I don't like repeating my self .
( A clear hinted message for the Bodyguard as well)
Jason (bodyguard) – Shall I grab your bag from the house madam?
Kareena
with a hidden slutty smile
– No, that won't be necessary I have plenty of stuff over there.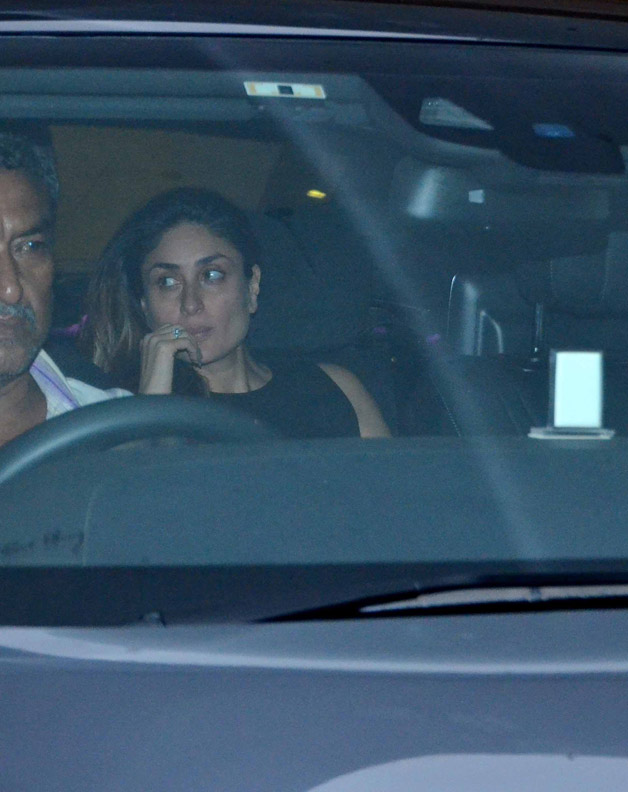 Soon they reached the Farmhouse.
Kareena stepped out of the car and walked pass Bodyguard and Driver.
And then after few step stopped and looked back .
Kareena – tum jaa sakte ho, I'll call you when I want to come back.
And then looking at Jason.
Kareena – Jason staff room is over that side next to pool area, make yourself comfortable.
As Jason nodded, she just scanned her eyes onto the meat she is craving for.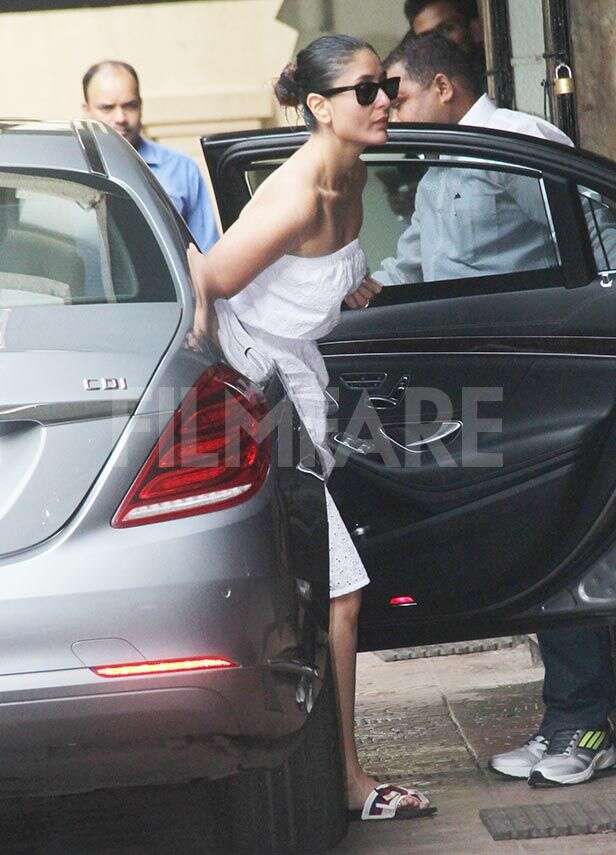 A Teaser .. Story unfolds soon !
Aaahhhh super sexy story of my bebo queen kareena
waiting ..waiting ..waiting ..waiting...